We know that onboarding a new company, especially if it is your first work experience, can be quite exciting. That is why we brought the 'ride to shine' track to life, so you can shine from day one!
For who is the ride to shine track?
The ride to shine track focuses on freshly graduated developers and architects within IT. So, have you just finished school and are you looking for your first work experience? Then be sure to read on!
What does the track entail?
From the moment you are an official member of the Ferranti Family, the ride to shine starts. This track consists of several stages, which we will try to outline to you as clearly as possible below.
1. Buddy and coach
When your contract is signed, we will match you with a buddy and coach. Your buddy will show you around and will be your first familiar face, to whom you can ask anything and everything. Your coach or mentor will support you in the more technical matters and will be part of your team. During the first onboarding day, we will provide a moment to get to know them with a delicious sandwich.
The video below shows what our onboarding looks like.
2. Training
In the first week you can enjoy an intensive, in-person training from our own trainers Dimitri, Tekla and Denny. They will take you on a journey in our own MECOMS 365 platform, where you play around with all the capabilities. After the first week, you will already earn your first certificate!
Several training courses will follow, spread over two years. They will contribute to your growth as junior consultant to a fully specialized consultant. For instance, you will also learn more about team profiles thanks to insights discovery, consultancy skills, Microsoft certification, communication skills, …
Want to know more about our trainings? Have a chat with our trainers!
3. After exertion, relaxation!
We find it important that there are plenty of informal and relaxing moments to get to know your fellow ride-to-shiners and colleagues. This is why we include fun moments in your programme as standard. These include bowling, minigolf, lunch with the management team and much more! When you complete your track after two years, this is of course also celebrated with a fun activity.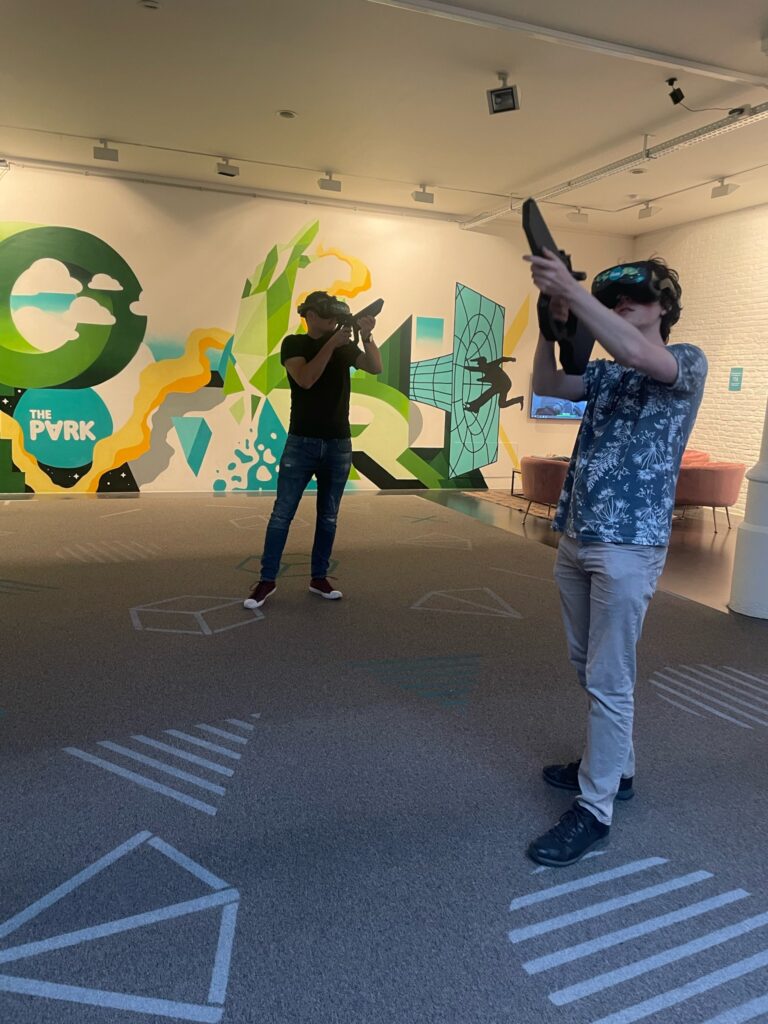 4. Personal development
When you are 6 months in the company, you will reach your first milestone. The highlighted moment to start conversations about your ambitions and your future growth path. Also, after one and two years, conversations with your manager will take place to shape your future within the company.
What is the duration of the ride to shine track?
The programme has a standard duration of two years. In those two years, we train you to become an expert with knowledge in the niche world of energy and utilities. After these two years, your job title will change from junior consultant to consultant.
Become part of the Ferranti Family!
Would you like to be part of the ride to shine journey and make a difference by helping to build a software package for our utility customers? Then be sure to check out our vacancies!