PacificLight is an electricity power generator and retailer committed to helping their customers effectively and simply manage their energy needs. They serve both C&I and Residential consumers in Singapore effectively since 2013.
The PacificLight power plant operates 24 hours a day, 365 days a year and is capable of powering over 1,000,000 Singapore households. They deliver reliable and sustainable electricity that meets stringent environmental emission standards. Fuelled by Liquefied Natural Gas (LNG), their power plant is one of the most efficient and modern power plants in Singapore

PacificLight adopted MECOMS for its C&I energy billing in 2013 and in December 2021 they implemented the MECOMS 365 SaaS innovative features to concentrate on serving their customers more effectively while leaving the hardware and software maintenance support to Ferranti. This collaboration marks a partnership of trust and value creation for the next five years.
"We awarded this project to Ferranti because of their excellent product knowledge and service quality, which has been consistently demonstrated in the time we have worked with the Ferranti team. When our billings workload increased, the Ferranti team quickly stepped in to find a solution that shortened our overall invoice process by a significant amount. The solution not only eased pressures on our billing team, but has also improved payment collection."
PacificLight CEO
Mr. Yu Tat Ming
MECOMS 365, first released in December 2018 by Ferranti Computer Systems, is The Application Platform Of The Future For Energy & utility providers based on its platform design thinking philosophy. Ferranti's cloud platform, MECOMS 365 helps customers to empower their employees to improve efficiency, customer experience and business insight.
"PacificLight is a valued customer of Ferranti. Long term relationships are in the DNA of our company, and it is exciting to see another energy retailer join the MECOMS 365 family. Our journey to the cloud is creating more synergies between customers than ever before. We look forward to working with PacificLight and its business benefits for our customers."
Ferranti CCO
Mr. Johan Vandekerckhove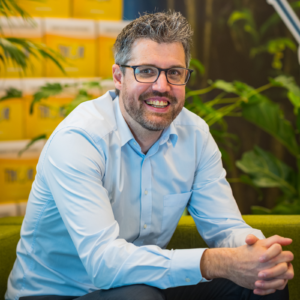 Customers are allowed to select required functions by modules while preserving the flexibility to enhance systems capabilities with other MECOMS modules. For example; Customer Services, Asset Management, Portfolio Management or picking a plethora of compatible platform services from Microsoft ecosystem. Ferranti, together with the Microsoft global engineering team, have jointly developed MEEP (MECOMS Enterprise Extensibility Platform) to easily orchestrate interactions, event and data with legacy as well as future applications. Making high speed and high volume exchange of data an easy task in Dynamics 365 SaaS on Azure with external parties.
Microsoft is a key technology partner and we are proud to be a Microsoft inner circle member. Furthermore, MECOMS 365 is part of the Microsoft ISV connect premium tier program. This strategic relationship is key for Ferranti and our customers.
The PacificLight MECOMS 365 implementation by FCS APJ and the FCS global delivery team is another milestone that showcases the FCS global implementation collaborations in midst of travel restrictions, but also the MECOMS 365 SaaS ease of implementation and demonstration of value creation at competitive rates.
FCS MECOMS is dedicated to serve Singapore market and continued its long term business commitment and relationships in the region.
Read more on Pacific Light Energy